Adventures in
Snarfing and Crunching!
Starring:
Heka
Cloud Services
Cloud Servers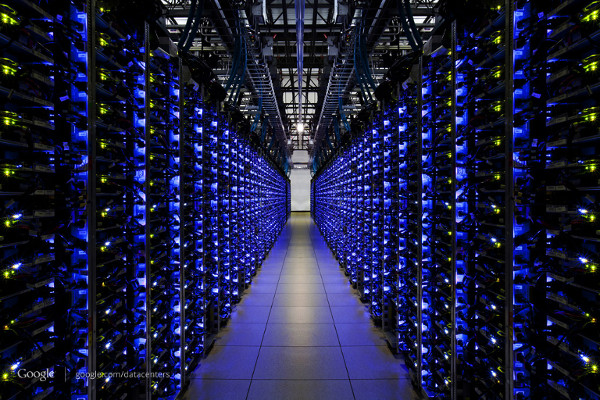 Cloud Data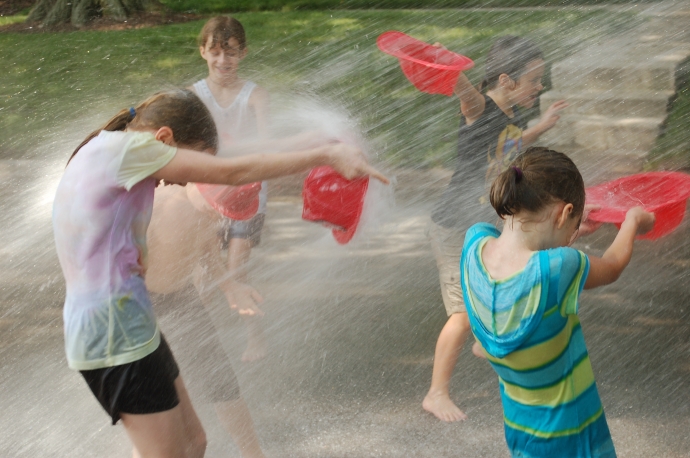 Many Flavors, Many Tools
Log files / (r)syslog(-ng) / Logstash / Splunk / etc.
Stats / StatsD / Graphite / Ganglia / etc.
CEP / EEP / Riemann / Esper / ArcSight / etc.
Monitoring / Nagios / Zenoss / etc.
App instrumentation / New Relic / etc.
Server metrics / proc fs / etc.
etc. / etc. / etc.
One Basic Pattern
Get data
Transform and/or transport data
Deliver data
One Basic Pattern: More Detail
Access some stream of bits
Identify / split on record boundaries
Convert records to common format
Route records to appropriate consumers
Watch data as it streams
Generate new messages in common format
Convert from common format to some other format
Push bits
Heka to the Rescue!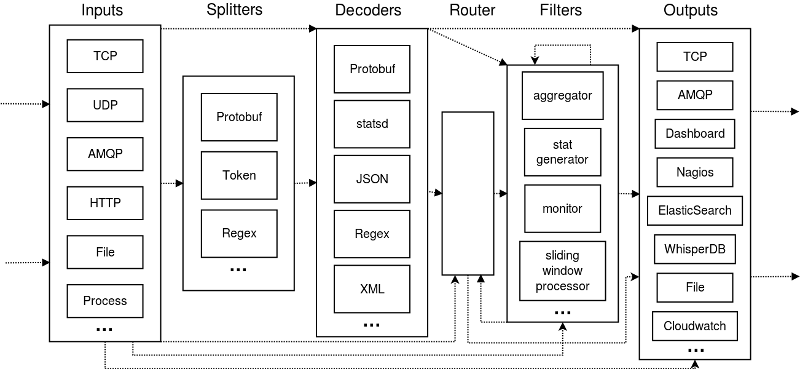 Packs, Runners, and Channels, Oh My!
Protocol buffer Message structs
Wrapped in PipelinePack envelopes
Plugins run in their own goroutines
Packs are passed through the pipeline over channels
Plugin lifespan and system interaction handled by PluginRunners
Tight coupling of a plugin to a single goroutine helps keep concurrency sane
Routing
After decoding, most packs will be handed to Heka's internal router for delivery to any appropriate filter and/or output plugins.
Filters and outputs specify a "message matcher"
Simple YACC grammar (e.g. "Type == 'MyMessageType'")
Supports regular expression matching
Very fast
Run in their own goroutines, fed via input channels
Sandboxes: Lua
All Heka plugins can be written in Go, but filters, decoders, and encoders can have their logic in Lua.

Lua sandboxes limit resource usage and consumption
Filters support dynamic loading
Very fast
Turing complete > complex config DSLs
Lua Parsing Expression Grammars (LPEG)
Let's See It!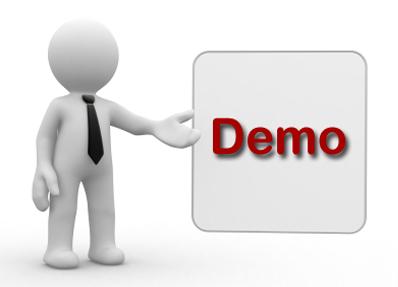 Why Go?
Once we decided we wanted to write this tool, a number of factors contributed to our choice to use Go:
Performance
Lightweight deployment env
Concurrency primitives
Risk management
We looked at Rust, but it wasn't (and still isn't) quite ready.
What's Been Awesome?
See last slide
Tooling
Interfaces
Back pressure fail conditions
Platform rapidly improving underneath us
Static linking
CGo
What's Been !Awesome?
Static linking
CGo

CGo interactions cause a lot of copying
CFLAGS / LDFLAGS directives require full paths
No static linking on Windows => test pain
Linking is finicky on Windows / OSX

Test scoping

Can't effectively test from outside of package
Can't export test code from within a package

Packaging
What's Been !Awesome?
Yes, generics would be nice.
Gotchas
Mind the copies
Interface > struct
Package bloat
No guard rails